Go Back
Details and Intention
Posted on April 21, 2022 @ 3:02AM
When we experience good design - whether it is the design of a product, a service, or an environment - seemingly small, nuanced details we may well not even be conscious of will often exert a powerful influence on our perceptions. Even without knowing why, we are drawn toward the intentions of our benefactors. We like what they are up to. We appreciate what they provide without really needing to understand why or how we are pleased by it.
Those little things that uplift or engage us a notch are fuel for 'good'. There may be such pure pleasure in the simple act of appreciating something. But it is also often gratifying to take note of those seemingly minor aspects of the overall experience, especially when they offer clues to underlying intentions. Tiny details can point to profound meaning.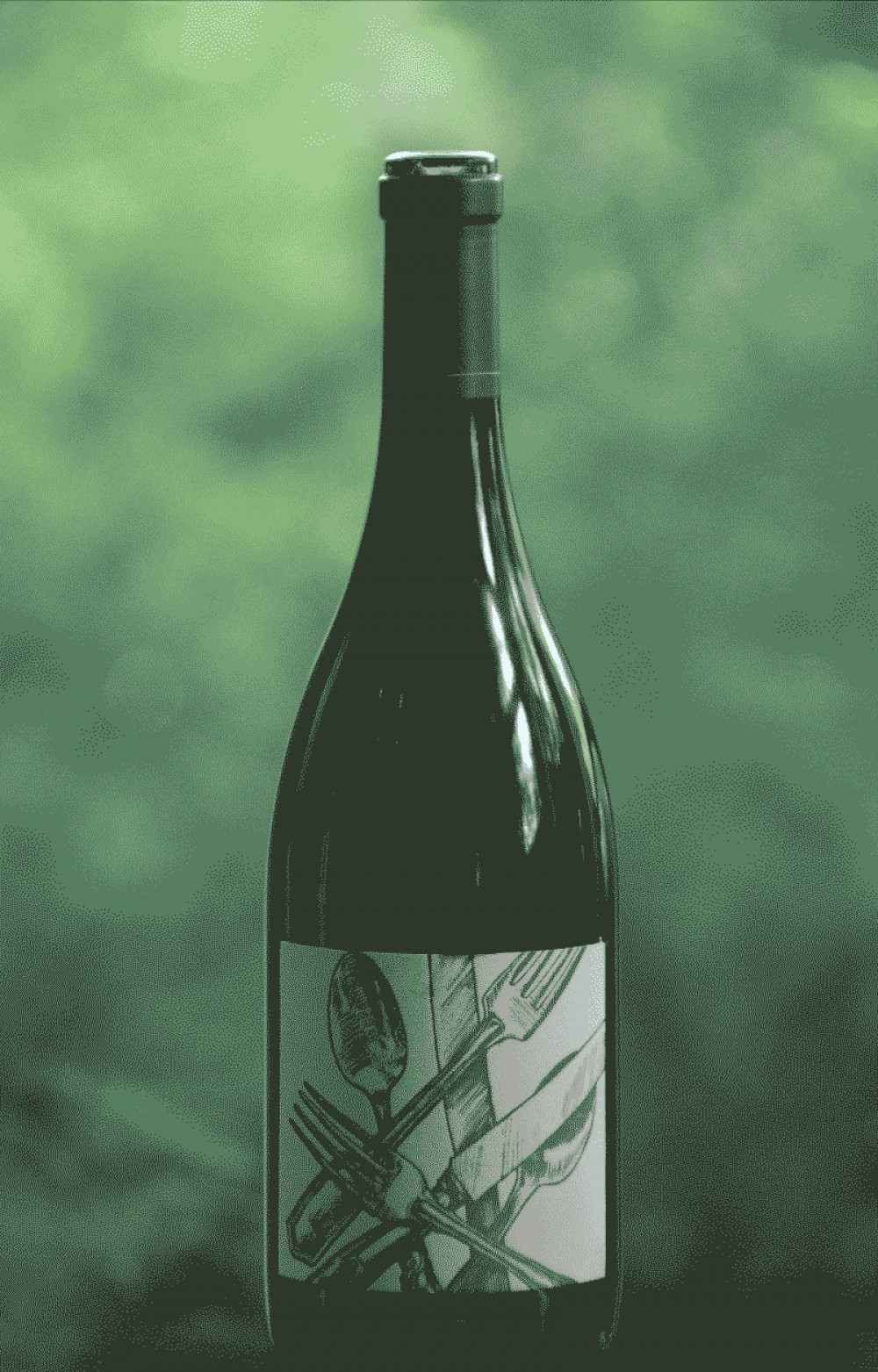 Setting architecture aside momentarily, consider the example of a particular bottle of exquisite, hand crafted Syrah. In this instance, there is a visual and visceral presence - subtle, but powerful - established by the actual bottle itself. This is high quality glass, heavy, clear, well made and proportioned. Resting in your hand, it feels more substantial, and standing next to other bottles of wine, it suddenly appears more substantial. This is subtle only until you notice the difference.
Less subtle now, but quietly assertive... the label. The paper is heavy and textured. The artwork feels like an etching, and upon closer inspection immediately reveals itself to be deeply debossed into the depth of the paper. It looks and feels hand made. The contents of the bottle or the makers of those contents are not revealed by text of any kind. This is an un-label. It is art on a bottle, nothing more or less.

This makes rotating the bottle to inspect the rear label the next intuitive move. Here there is nothing but the technical details, mandated labeling data, and a website address: www.bigtablefarm.com Which is, by the way, about the only way you can get your hands on this stuff short of traveling to the farm. We are far from the world of bar codes here. On now, inevitably, to the cork. Stripping away the foil cover (embossed with a knife and fork graphic on the top), the cork is revealed with the vintage year stamped on the top. As the cork emerges from the bottle, the knife and fork graphic reappears along its length. At this point, though we have not yet even gotten a whiff of the wine, the thoughtful details embodied in its delivery into our glass have communicated intentions, heightened expectations.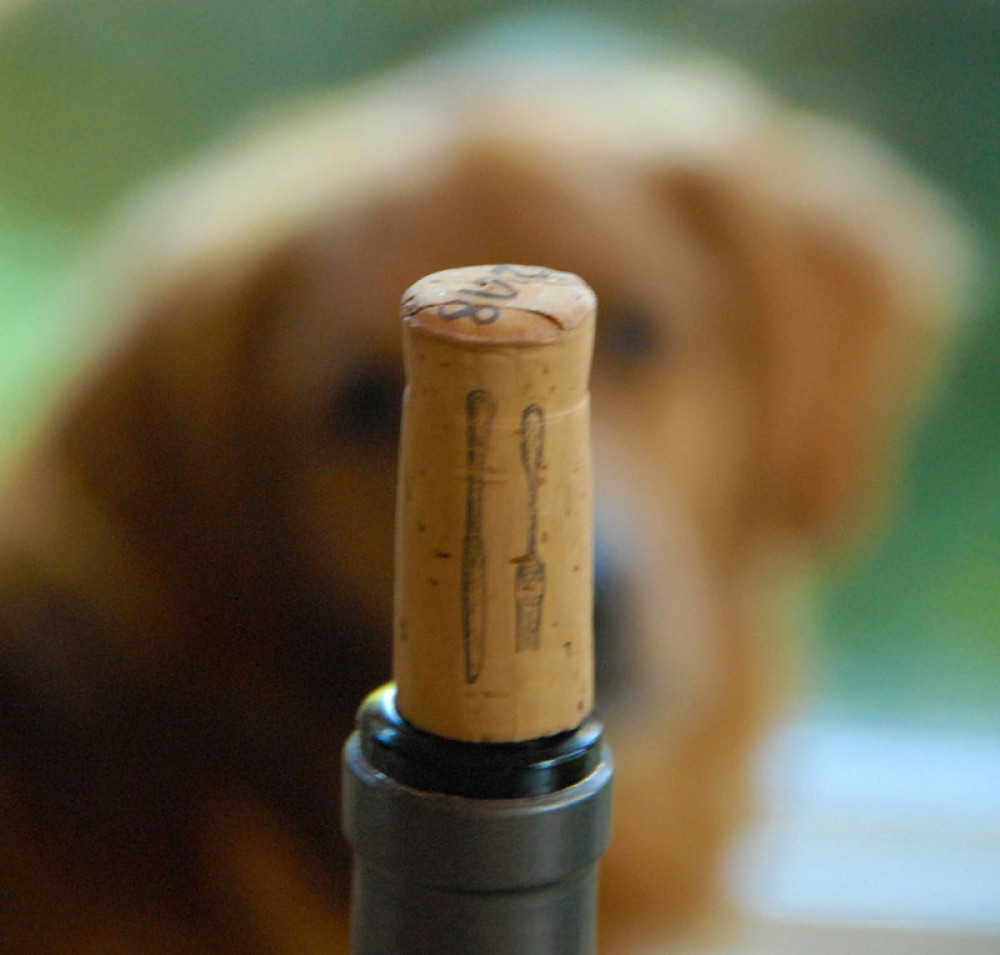 And now, the best kind of gratification: the promise is more than fulfilled. The pour; the aroma, the color, the clarity, the first sip... transcendent. Everything leading up to this moment is ultimately dependent on the fulfillment of this promise. This is where I begin to see layers of meaning extending beyond the experience of a fine glass of Syrah. In their most recent book Authenticity, economists Gilmore and Pines point out that we want products that are genuine, that are what they are represented as being. Such products are increasingly rare in our industrial consumer economy. Big Table Farm is intently pushing back on industrial agriculture, authentically working as advocates for the way of living with the land our great grandparents sustained. If you are a fan of Wendell Berry or Michael Pollan, you are a fan of Big Table Farm. The smallest details evident in even their lower tier wine offerings telegraph profound intentions; taking a stand for quality. It is not about mass production, but rather, about the intention of doing something meaningful and distinctive and doing it very well.

What does this have to do with architecture? Just about everything. Fundamentally, if we gave this kind of care and thought to our built environment, we would transform our world, for ourselves and for our children. Thinking more specifically about design, this kind of richness can be invested everywhere in architecture. In both cases, if our work is well designed, the benefits are more than certain to far outweigh the costs. Design asks of us: What do you value? Pause, and consider: What are your intentions? Our intentions shape our lives.